Bienvenue sur le site          » Hooked  on  country « salle  espace jeune   à
Messimy LE DIMANCHE Après-midi  une  fois  par  mois!
Dates  des  prochains  dimanches:
 confirmés par  la  mairie!
23 avril
14 mai
4 juin
A bientôt  de  vous voir !
Notre  site   est  fait  pour servir de  support aux   adhérents du  club de danses!
Liste des  danses  dans la rubrique  cours !
les  chorégraphies des années   précédente  sont  dans  la  rubrique
« chorégraphies «
Chaque semaine sur  la  page  d'accueil  les  danses  faites en cours  avec les  révisions.
La  liste  des danses de  l'année rubrique
« chorégraphies  de  0 à 9 A à Z »
 Dans  la  rubrique  COURS vous  trouverez  en  PDF la  liste  des  dances  faite chaque  année!
Protégeons nous contre cette épidémie  restez  prudent !
Prenez soin de vous.
LISTE DES DANSES APPRISENT ICI
14 03 2023Nouvelle danse  Give me your tempo, Revisions de
WE'RE NAKED,Blood on rose ,BARE MY SOUL,THE SPHIX,Hold my and ,Indefinitely.
07 03 2023 Nouvelle dance  WE'RE NAKED   REVISIONS DE   BARE MY SOUL § DEBUT  DE COME  ALIVE
28  02 2023  INDEFINITELY ,REVISION  DE  Bare my soul,the sphix ,  Boomrang
21 02 2023  Nouvelle dance ;BOOMRANG Revisions ,
6 S TO 9 S, sabor , hold my hand , the sphinx , blood on rose , Rolling with, love, good on paper,carribean plans
07 02 2023 Revisions de anger twins,6 S TO 9 S,I FREAKING LOVE YOU ,PORTLAND CHA , Sabor,Bare my soul, Hold my hand,Blood on a rose , The  Sphinx
31 01 2023  BARE MY SOUL Revisions sabor  ,the sphinx,hold my hand ,12 SNAP
24 01 2023 REVISIONS
17 01 2023 THE SPHINX
10 01 2023 PAS DE  COURS
3 01 2023 REVISIONS
19 12 2022  6 'S to 9′S
12  12 2022 GOOD ON  PAPER
5 12 2022 bomrang
29 11 2022
REVISIONS ARROGANTE
IFREATHING LOVE YOU
12 SNAP
HOLD MY HAND
Nouvelle  dance  6′S TO 9′S
22 11 REVISIONS
08 11 2022 Reprise  d'une des   danses  enseignée par  Raymonde  dimanche Arrogente  et  12Snap revisions  de  hold my and , Iswear ,that's when i remember!
 24 10 2022  REPRISE  DE  SABOR,HOLD MY HAND THHHHAT WHEN REMEMBER
18 10 2022  NEW  Hold  my hand , revison de  sabor  , freaking love  you ,  westland
 10 10 2022 NEW :THAT WHEN REMEMBER ET I  FREAKING  LOVE  YOU , Carribean  plan ,Sabor ,That that,And get  it  on , stitches,Danger  twins, I swear  I swear .
04 10 2022 Carribean plans, Sabor , NEW Danger twins , I swear  I swear , And get  it  on  , Stitches , Rampampam.
27 09 2022 ISWEAR,RAMPAMPAM, NEW  SABOR VINTAGE , STITCHES.
19 09 2022 PAS  DE  COURS.
12 09 2022  ISWEAR  ,new THAT that don't touch, rampampam, can we  just, cold heart , cyber samba , dancing fiver, portland  cha.
,
05 09 2022 NEW ISWEAR  ISWEAR ,Don't touch,rampampam,revival, can we  just, love you cha , most people  , a un peso de  la  luna.
29 08 2022
REPRISE ET  REVISIONS DE:
Cyber  samba,cold heart,Easy on me,Dancing fever,Portland  cha.
Dimanche  11 09 2022
LISTE DES  DANSES
wow tokyo
UNFORGETABLE
tik tok  love
1+1
SHOT OF TEQUILA
Run me lake a  river
I SWEAR ISWEAR
cyber remix
THE SHOW
 dod reprise  par  Janine
Hair spray
VANOTEK CHA
WOULD HAVE LOVED HER
OUT OUT
light me up Janine
 Kesi   sylvie
CAN WE JUST
second hand  heart
stiches
DANGER TWINS
LOVE  YOU CHA
A UN PESO DE LA LUNA
 CLAP YOU HAND
dare to dance
REVIVAL
soldier
TOOK CONTROL
tha that
oceant will clem
COLD HEART
BAD HABIT
GIVES ME SHIVERS
LOVE  LAKE  SYMPHONY
MY BESTIE
RAMPAMPAM
INDIAN SUMMER
CHERRY ON TOP
EASY ON ME
DON'T TOUCH
CYBER SAMBA
DANCING FEVER
CARRAIBAN PLANS
CYBER DROP
MOST PEOPLE
PORTLAND CHA
CLAP YOUR HANDS
lundi 12 09
THAT THAT  new
DON'T TOUCH
rampampam
can  we just
cold heart
cyber samba
ISWEAR  ISWEAR
dancing  fiver
PORTLAND CHA +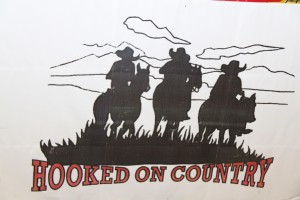 Venez partager notre passion » la country   «    
Par  respect  pour  les  traducteurs et  chorégraphes    vous  trouverez les  fiches  initiales  des stages  ou des  cours .
                                                           
         Vous  pouvez nous  laisser  un  message  nous  vous  répondrons !   Rubrique contact
N'OUBLIEZ  PAS  DE  REGARDER  L'AGENDA, DERNIÈRES  INFOS…
 Bestie